Acme Removals Professionals Best Removalists Sydney
Home  | Removalist in Sydney Suburbs | Best removalists Sydney
Professionals Removalist in Sydney Suburbs specialised in Acme removals
Choose one of the best and most professional removals operators in Sydney. For over 20 years Acme Best Removalists Sydney has been considered as one of the most experienced and reliable home and office removals company in Sydney. Acme removalist in Sydney are here to ensure professional, efficient and punctual moves for all of our clients. Acme Removals specialises in office, residential and furniture removals and throughout New South Wales and interstate.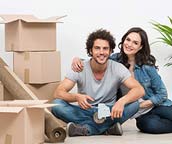 RESIDENTIAL RELOCATIONS
Moving home and family can be challenging, let professionals help you. By choosing ACME Best Removalists Sydney Home Removalists, not only will receive the most efficient competitively priced relocation service. Whether it is a big job or small. We guarantee our clients complete satisfaction.
DOOR-TO-DOOR REMOVAL SERVICES
Let our professional advice and experience help you make the best decisions when it comes to moving homes. Everything is carefully wrapped and packed systematically to avoid damage during transport. When it comes to home removals in Sydney, greater NSW or Interstate Best Removalists Sydney understand the importance of choosing the right company that you can trust to take every care of your property and personal belongings. To us everything in your home is priceless, and our experienced staff take care in packing, storing and relocating your belongings.
For more enquirers Contact Acme removalist at (02) 9314 5666 to get free online quotes.
Making moving easy by help of AcmeBest Removalists Sydney
Business and office removals in Sydney
If you need help with office removals in Metropolitan Sydney, the suburbs, regional NSW and interstate. The Acme Removalist moving team will be your best choice as we have extensive experience with businesses, small or large. Our team is committed to provide customers with the best transporting services aimed at professionalism and efficiency.
Larger Office furniture layouts
Our staff can disassemble your office furniture before storage on our trucks and re assemble at the new location, ask us for more information
Protecting your property
To protect your furniture and property our team use special materials and equipment to pack and move your equipment and furniture during the removals process.
Onsite parking
Acme removalist in Sydney will make all necessary arrangements with building management and relevant council departments to ensure that parking locations for our trucks are convenient for your location.
Office furniture layout
Your office furniture can be setup once relocated according to your floor plans and property set up.
We're been rated as one of Sydney's most reliable companies, having years of experience after doing thousands of removals. Acme Best Removalists Sydney have picked up a few things we'd like to share with you.
Preparing to move
Dispose of all unwanted items – check local council dates for appropriate times
Keep your freezer contents to a minimum
Put garage/garden tools together
Sort out any items which are not to be moved
Arrange for the utility services to be disconnected
Pre-move Packing Assessment
Our staff can visit your home or business to perform a pre-inspection and give you the best advice on the most efficient way to pack and relocate. Acme removals can also offer free quotes.
Acme Removals Sydney will come to your location before the move at an arranged time to supply the necessary packing and materials you may need.
Cardboard Boxes.
Wardrobe Boxes.
Bubble Wrap.
Mattress and Sofa Covers.
Tape
Tissue wrapping paper