Commercial House removal Bondi Services | Bondi furniture removal
Home 
»
Commercial House removal Bondi Services
»
«
Residential moving House removal Bondi
 |
Blog
| 
Bondi furniture removal
»
Acme removals specialise in Commercial House removal Bondi Services
Commercial House removal Bondi Services provide at acme removals company specialised a wide range of areas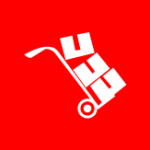 including Removalists eastern suburbs Sydney, Removalist Dover heights, Removalist Chatswood, Removalist Rosebay, Removalists Sydney inner west, Office relocations, Removalists north Sydney and Removalist Maroubra.
Commercial House removal in Bondi Services offer our customers a professional and efficient removals service:
Acme removals quote very attractive and highly competitive rates.
Over 20 years of experience as a top rated removalist company.
We meet your needs with 2 or 3 men operations
We offer local and interstate removals
Reliable transportation with our well maintained trucks.
All our employees are trained and uniformed.
Commercial House removal Bondi Services have a large list of satisfied clients who have used our service.
Contact Acme Removals for a free quote on your Office or Residential relocation.
We also offer advice and products on packing and storage facilities
For Removalist Maroubra, Removalist Chatswood, Syndey and Dover heights etc. Call us on 02 9314 5666 or 0419 409 785 – Commercial House removal Bondi Services can quickly offer free advice on how to best meet your Piano removals in Sydney.
Residential & commercial House furnitures removal in Bondi to Sydney
About our services
Acme Removals mainly operates office, residential and Commercial House removal Bondi Services  for the following areas, Rose Bay, eastern suburbs Sydney or inner west. From office or house specialist movers to furniture removals experts in Rose Bay, Bondi, Dover Heights, Chatswood and Maroubra.
Full Packing
Our professional team will pack up your entire home, taking special care of valuables and fragile and items. If you need us to, we'll also unpack it once you have relocated. Artwork, Antiques and Electronics
Commercial House removal services in Bondi provide specially designed materials and crates that completely protect your antiques, electronics, artwork or any other special items, during the move or in storage. This service is available on request.
Acme Removals can help with both local and interstate office relocation; our professional employees all have the skills and training to ensure that your property, contents and personal belongings are handled with the utmost care. Commercial House removal Bondi Services are also fully commercially insured against damages and liability. Relocating your home contents and family is not an easy thing, so let our experienced and professional team help you! When you choose Acme Removals, you are choosing one of the most professional, efficient, highly recommended and competitively priced removalist company in NSW
File under: House removal Bondi