Office Removalist Rosebay furniture | House removal Bondi
Home »Office Removalist Rosebay furniture  »
«Furniture Removalist Rosebay quotes |Blog| House removal Bondi »
Office Removalist Rosebay furniture
Welcome to Furniture Removalist Rosebay quotes
Contact Acme Removals the most reliable & experienced removalist company in Sydney, Rosebay, Furniture Removalist Rosebay quotes Office Removalist Rosebay furniture
Inner west, Dover heights, Chatswood and in eastern suburbs of Sydnney.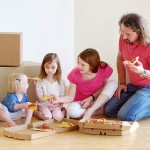 Choose one of the best and most professional removals operators in Rosebay.
For over 20 years Acme Removals has been considered as one of the most experienced and reliable home and office removals company in Sydney. Office Removalist Rosebay furniture
are here to ensure professional, efficient and punctual moves for all of our clients. Acme Removals specialises in office, residential and furniture removals and throughout New South Wales and interstate.
Acme removals Make Moving Easy "
Over 20 years Experience
Very Competitive Rates
Reliable Service
Brand New Truck
Choose 2 or 3 Men
Free Quotes
Big & Small Jobs
Dont delay, apply online to get your free fencing quote Contact Acme removals for more services in Sydney areas at (02) 9314 5666. Office Removalist in Rosebay furniture provide our Relocations, Storage and Removal service in the following areas.
Office furniture Removalist for interstate in Rosebay
Office Removalist Rosebay furniture of acme removals provide in this areas of services. Acme removals also offer affordable prices in this following services including of Removalist Maroubra, Office relocations Sydney, Piano removals, Interstate removals Bondi and more.
Acme Removals will save your business time and money by offering a punctual and competitively priced service. Acme Removals will take the utmost care when packing and relocating your furniture, equipment and personal belongings. Why should you choose our company? Well, we have years of experience, professional skills and training that make Acme Removals one of the leading office removalists Sydney.
PACKING MATERIALS AND SECURE STORAGE
One of the most important parts of moving is packing your belongings securely so that they can be transported without damage. You can select to pack yourself, otherwise we encourage you to use our professional packing and storage services.
By choosing our professional packing service you can save time and have the convenience of our staff taking care of things prior to moving. We're been rated as one of Sydney's most reliable companies, having years of experience after doing thousands of removals. Office Removalist Rosebay furniture have picked up a few things we'd like to share with you. Read more about our House removal Bondi and Removalists inner west Sydney.